Innovative Halloween Marketing Ideas for Your WordPress Plugin
Ever feel like your plugin is getting lost in the crowd? You're not alone. But here's some good news: Halloween is more than just costumes and candy; it's a goldmine for businesses like yours.
In 2022 just in the USA, the total Halloween shopping spend was a whopping 10.3 Billion.
Seasonal marketing, especially around Halloween, isn't just for retailers. It's a chance for any business to shine, yours included. This is the perfect time to be not just better but different. Imagine having your plugin decked out in Halloween colors or offering special deals too good to miss. It's about getting people's attention and making them remember you long after the holiday.
Are you ready to find out how Halloween can treat your WordPress plugin business? Keep reading because we've got some Spooktacular ideas ahead!
Why Halloween Marketing is Crucial for WordPress Plugin Businesses?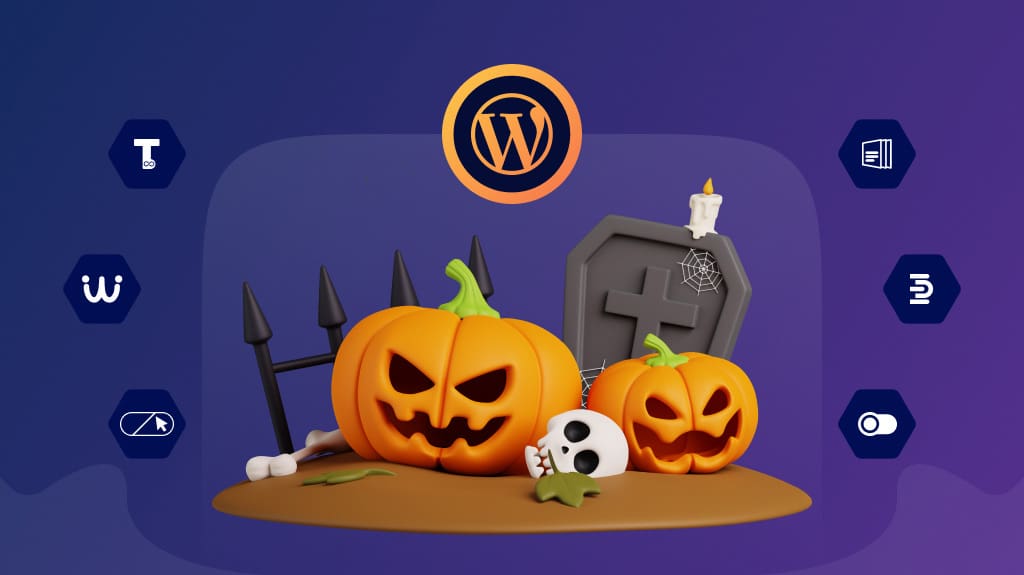 In a marketplace flooded with plugin options, distinguishing your brand has never been more crucial. Believe it or not, Halloween offers numerous opportunities. Keep reading to discover why Halloween marketing ideas are indispensable for your WordPress plugin venture.
i. Increase Consumer Visiting Time on the Website
First, innovative Halloween marketing ideas can significantly boost consumer engagement, compelling visitors to explore your offerings more.
Imagine transforming your WordPress plugin website with Halloween-themed UI elements or highlighting exclusive holiday deals that are too good to pass up. These attention-grabbing elements entertain visitors and keep them on your site longer. The longer they stay, the more likely they are to convert into paying customers.
Moreover, you can increase engagement by introducing Halloween-centric tutorials or challenges, effectively converting a routine visit into an enriching experience.
ii. Strengthen Community Ties with Interactive Events
Beyond sales and discounts, Halloween is a great opportunity to foster community among your user base. Hosting webinars or live Q&A sessions with a Halloween twist can make technical topics more engaging and fun, increasing your brand's relatability.
iii. Opportunity for Businesses to Show Off Their Creative Side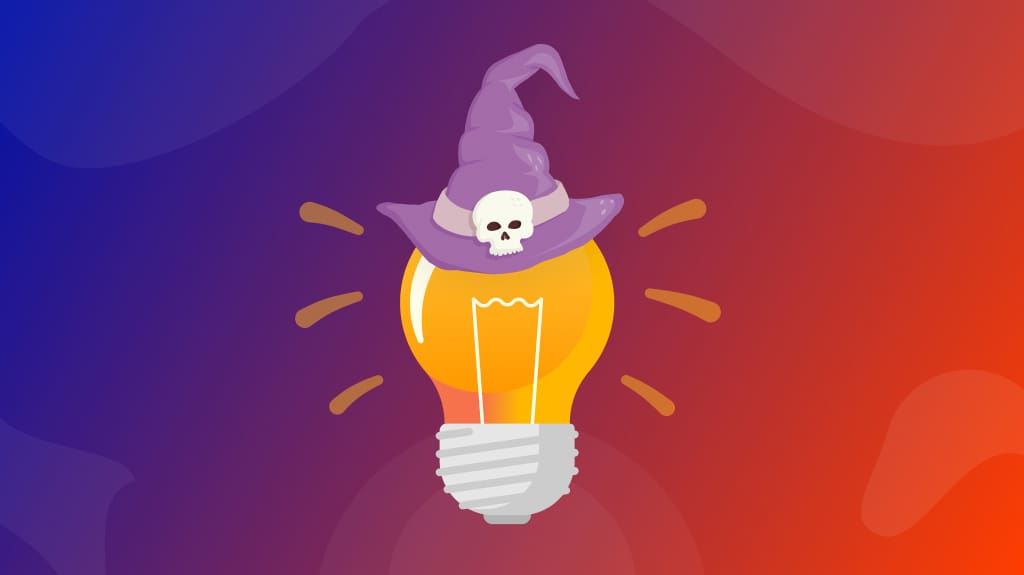 In a landscape often characterized as technical and dry, Halloween offers a breath of fresh air. It presents an unparalleled opportunity for businesses to flaunt their creative flair. Whether it's crafting Halloween-inspired plugin icons or constructing interactive, virtual "haunted houses" to demonstrate your plugin's features, the sky's the limit.
iv. Take Advantage of Seasonal Hashtags
Harness the power of trending Halloween-related hashtags on social media platforms to make your promotions more discoverable. By strategically inserting these hashtags in your posts, you can boost your visibility during a time when potential customers are most receptive.
v. Drive Word-of-Mouth Through User-Generated Content
Encourage your community to share their own Halloween-themed projects made using your plugin. Feature the best ones on your platforms. This creates a win-win situation, giving them exposure while authenticating your plugin's capabilities through real-world examples.
Halloween marketing ideas allow you to inject creativity and whimsy into your brand, leaving a lasting impression on consumers. So, as you can see, Halloween isn't just a time for costumes and candy; it's an unmissable marketing moment for WordPress plugin businesses. Utilizing the holiday to your advantage can significantly enhance consumer engagement and set your brand apart in a crowded marketplace.
10 Halloween Advertising Ideas for WordPress Plugin
Before diving into the detailed strategies, let's get your creative juices flowing with some intriguing Halloween advertising ideas for your WordPress plugin. Let's delve into these advertising ideas to see how they can be effectively executed.
1. Halloween-themed Product Landing Page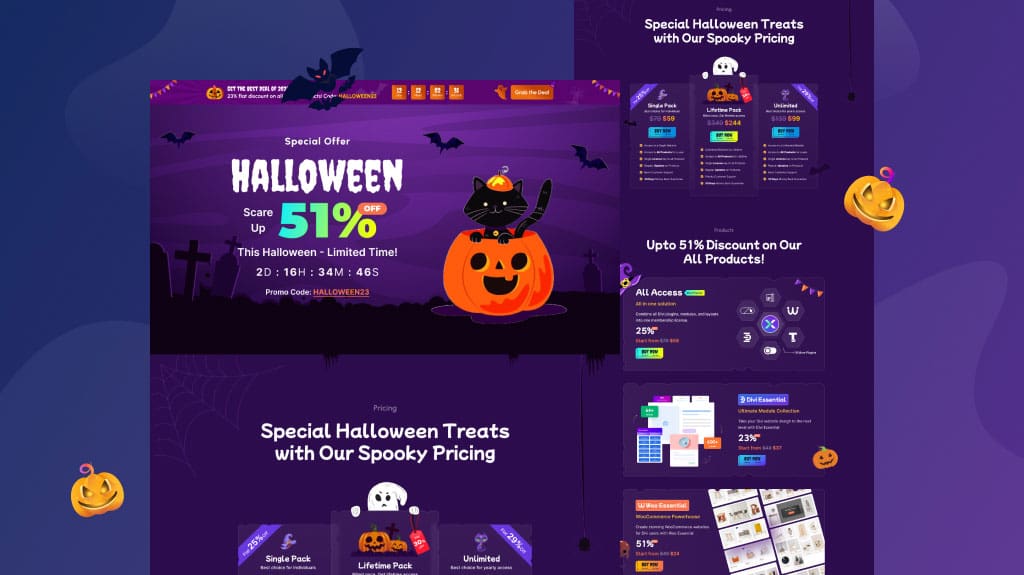 Eye-Catching Graphics: Leveraging Halloween-themed graphics can add flair to your landing page. Think bats, full moons, or even zombies to represent your plugin features.
Special Offers: Halloween is all about treats. Offer something valuable to your visitors, like limited-time discounts or exclusive add-ons. Make sure these are prominently displayed.
Themed CTAs: Ordinary CTAs might not cut it. Opt for more seasonally appropriate language like "Unearth Your Discount" or "Summon Your Free Trial" to entice users to click.
Interactive Elements: Consider adding clickable Halloween-themed objects that reveal hidden coupons or facts about your plugin.
FAQ Section: Create a "Spooky FAQ" section where you answer common questions using Halloween puns and themes.
2. Make a Good Relationship with Your Affiliate Partnerships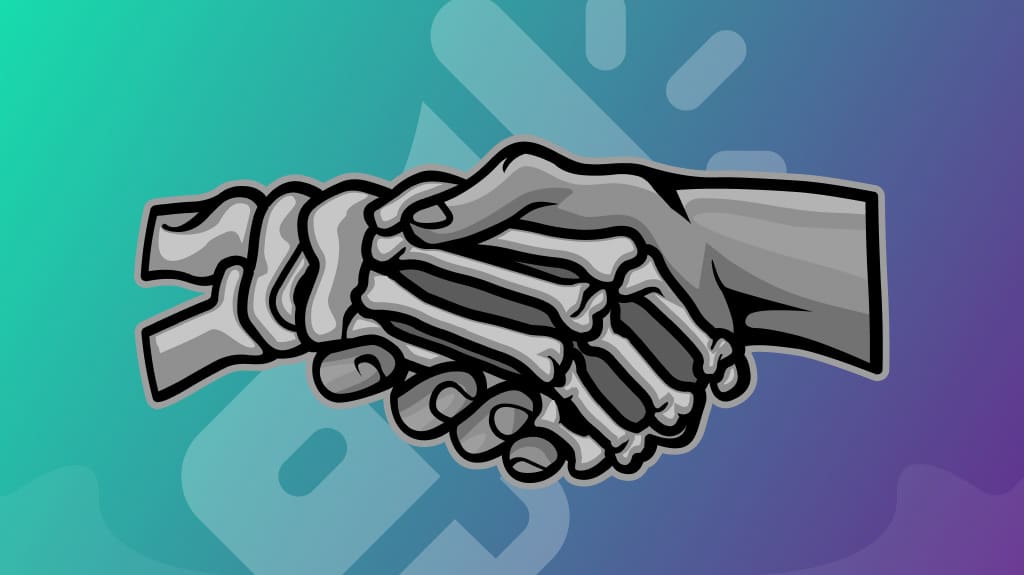 Affiliate partnerships are like the skeletons that support the body of your sales structure. Halloween is a prime time to reinforce these relationships. Craft personalized, thematic emails that outline the mutual benefits of a boosted Halloween effort, like increased sales and commissions.
Affiliate Emails: Start by making an exhaustive list of all your affiliate partners. Customize spooky but professional Halloween-themed emails detailing the benefits of pushing your product during this season.
Increased Commissions: Seasonal incentives can motivate affiliates to put extra effort into their marketing. Offer them a special Halloween bonus or higher commission rates to sweeten the deal.
Engaging Content: Make your emails irresistible by adding a mix of Halloween puns, statistics, and clearly outlined benefits.
Promotional Material: Supply affiliates with Halloween-themed promotional banners, ads, and copy that they can easily incorporate into their own marketing channels.
Contests for Affiliates: Announce a performance contest among affiliates with Halloween-themed prizes, like "Best Seller of the Month gets a 'Monster Bonus.'
3. Halloween User-Generated Content Contest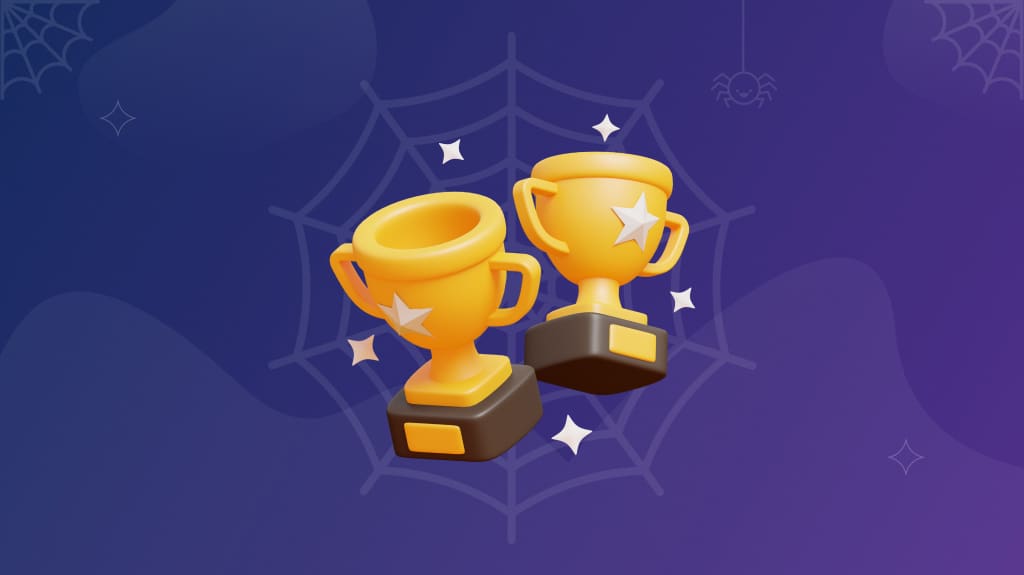 User-generated content (UGC) is a treasure trove of marketing potential. A Halloween UGC contest can serve multiple purposes, from increasing product engagement to providing you with free promotional material.
Entry Rules: Lay out the steps required for participation in an easy-to-understand manner. Consider creating a separate landing page or FAQ section that outlines the rules.
Prize Information: Detail the rewards that the winners will receive, be it free extended trials, exclusive merchandise, or a lifetime subscription to your service. The allure of a substantial prize can result in high-quality entries.
Social Sharing: Create a hashtag unique to your contest and encourage participants to share their entries on social media platforms, thereby increasing visibility.
Leaderboard: Keep a real-time leaderboard to show who's leading in the contest, which adds an element of competitiveness and encourages more participation.
4. Countdown to Halloween Campaign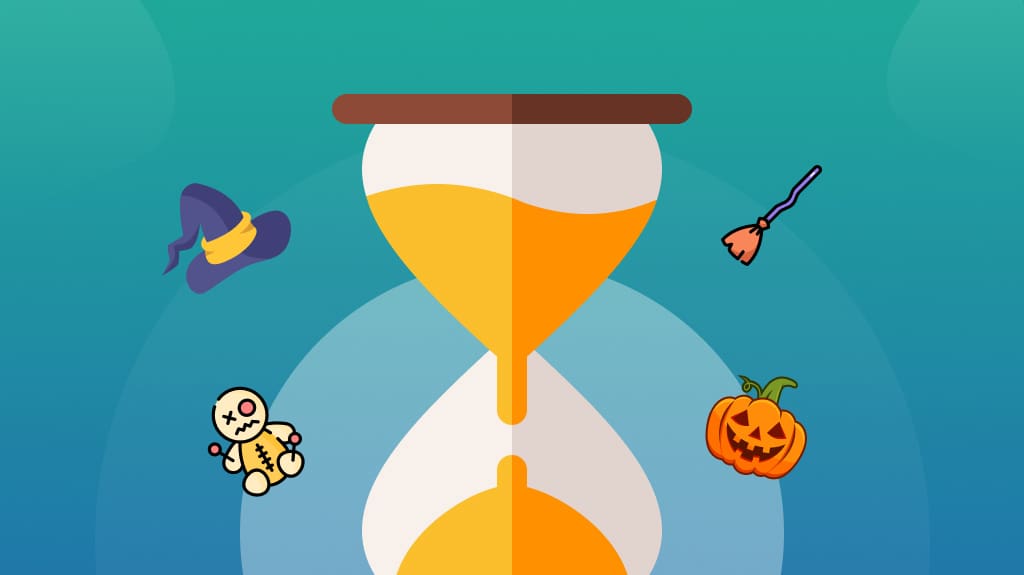 The efficacy of a 'Countdown to Halloween' campaign lies in its ability to create urgency. To keep your audience engaged and eager, utilize a multi-platform approach, spanning your blog, social media channels, and targeted email newsletters.
Daily Updates: Keep the momentum going with daily posts or emails offering Halloween tips, showcasing customer testimonials, or unveiling mini-features or updates.
Limited-Time Offers: Feature deals with a limited lifespan to create urgency. Display a countdown timer on your site to reinforce this.
User Engagement: Incorporate interactive polls or quizzes asking what users are most excited about, whether that be a Halloween party, trick or treating, or your plugin's unique Halloween feature.
Flash Sales: Incorporate surprise "Flash Sales" that last only a few hours during the countdown to encourage immediate purchases.
Exclusive Reveals: Use the countdown days to tease or unveil new features or services that will be launched on Halloween, keeping your audience eager and engaged.
5. Spooky Testimonials for Current Customers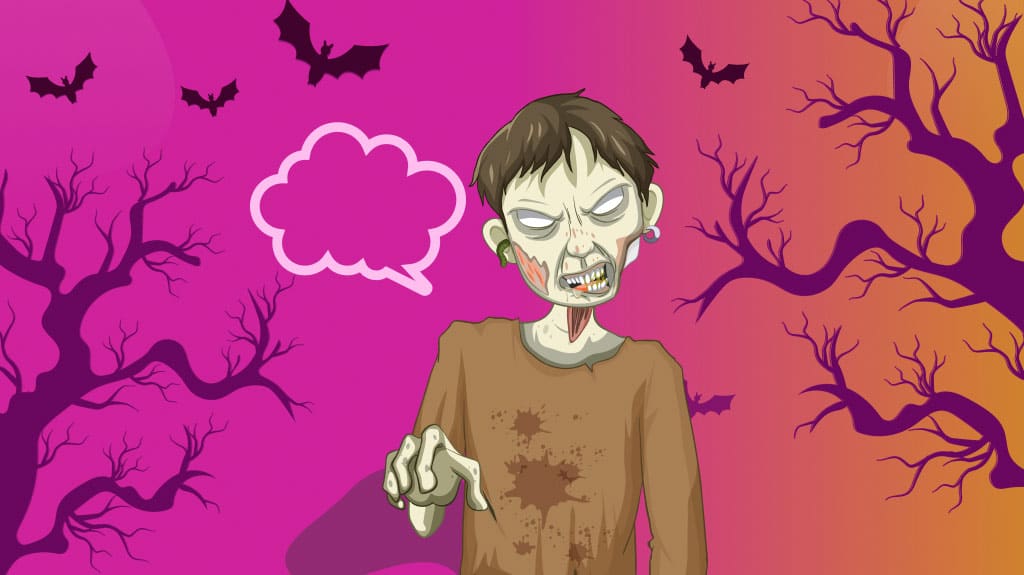 Consumer trust is the cornerstone of any successful business. Adding a Halloween twist to your testimonials can make them even more memorable and relatable. Consider filming video testimonials with clients wearing costumes or using Halloween props to demonstrate your product.
Customer Outreach: Take a targeted approach to reaching out to customers. Email those who have positively reviewed your product, asking for a Halloween-themed testimonial.
Featured Stories: Once you gather these testimonials, spotlight them in your marketing materials. Share them on your social platforms, embed them in your Halloween-themed landing page, and even consider creating a "spooky success stories" section on your blog.
Video Format: Extend an invitation to satisfied customers to provide video testimonials. Make it Halloween-centric by asking them to be in costume or include Halloween decorations in the background.
Case Studies: Feature in-depth case studies of how certain customers have benefited from your product, wrapped in a Halloween theme.
Guest Posts: Offer your platform to a few loyal customers to write guest posts about their experience with your product, encouraging them to include how they plan to use your plugin for Halloween.
6. Halloween Quiz or Survey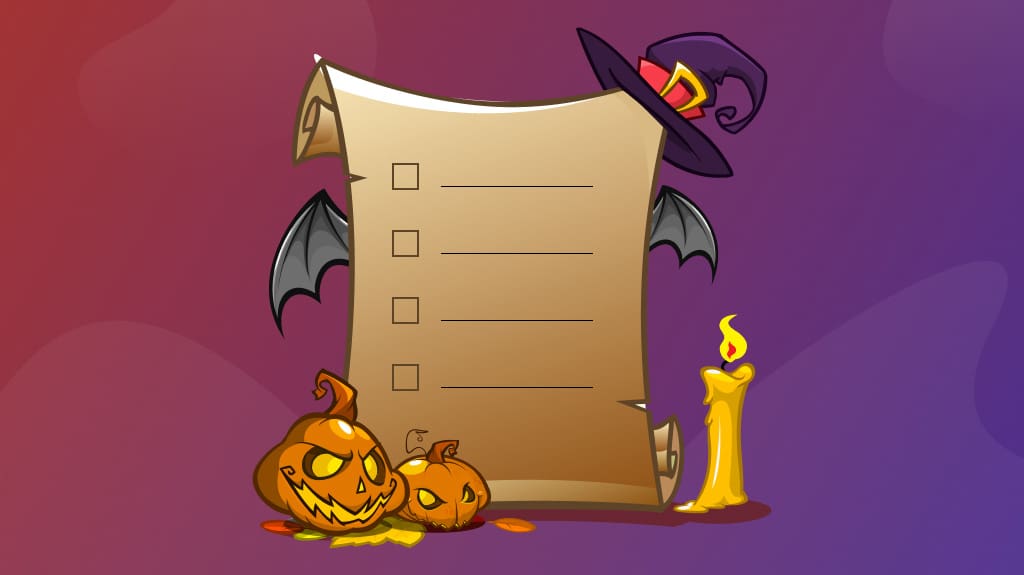 Engage your audience with a spooktacular quiz. Users can discover their Halloween personas, from vampires to wizards, while you subtly highlight your plugin's functionalities.
Interactive Experience: Incorporate the quiz directly into your website or landing page, utilizing your plugin's features to enhance the experience.
Social Buzz: Promote the quiz on all your social media platforms and email newsletters. Create a unique hashtag to track conversations and shares.
Rewarding Fun: Offer participants smaller incentives like discount coupons and consider a grand prize such as a one-year subscription to your premium services.
7. Influencer Partnerships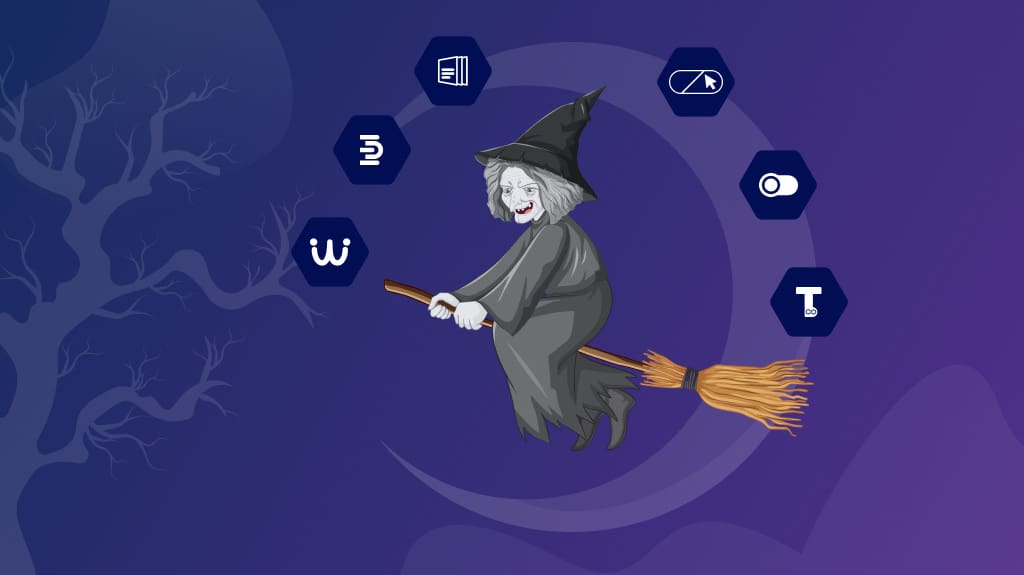 Boost your Halloween marketing strategy by collaborating with trusted influencers in the WordPress and digital marketing communities. Elevate your plugin's credibility while tying it to Halloween fun.
Tailored Reviews: Ask influencers to tackle a Halloween-themed task using your plugin, such as creating a haunted house landing page or a spooky email campaign.
Exclusive Discounts: Negotiate a special Halloween discount code for influencers to share with their audience.
Multi-Platform Coverage: Encourage influencers to share their experiences across blogs, YouTube, and social media, increasing your plugin's visibility.
8. Spooky Social Media Post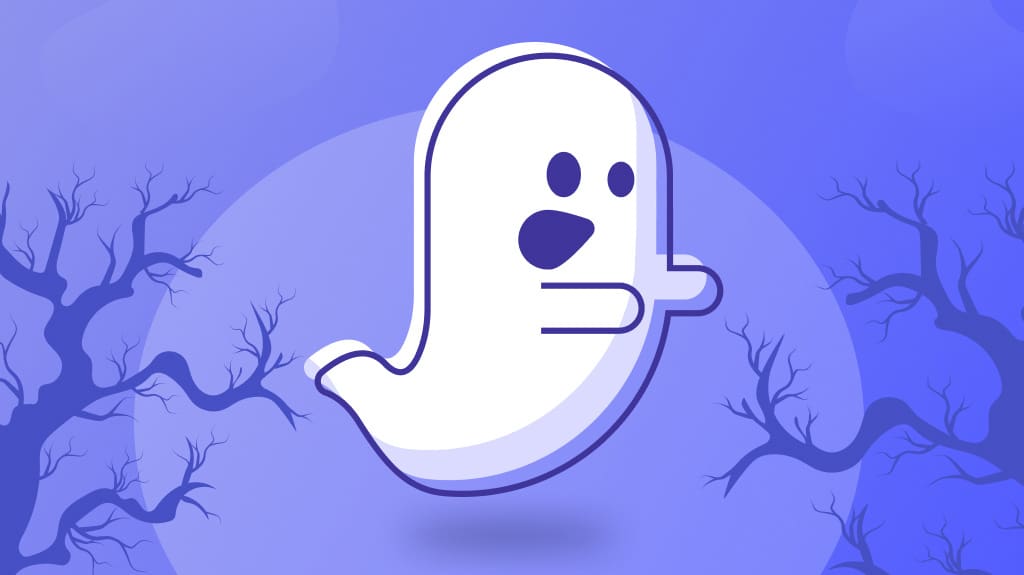 Social media challenges create buzz. Generate exciting social posts with Halloween-themed tasks, encouraging users to explore your plugin's capabilities.
Challenge Rules: Outline specific Halloween-themed tasks, like designing a haunted scene or creating a Halloween event invite using your plugin.
Unique Hashtag: Design a Halloween-specific hashtag to aggregate posts, making it easier for participants to find and engage with each other.
Incentivized Sharing: Reward participants for sharing and tagging friends, perhaps with exclusive Halloween merchandise or unlockable plugin features.
9. Limited-Edition Halloween Badge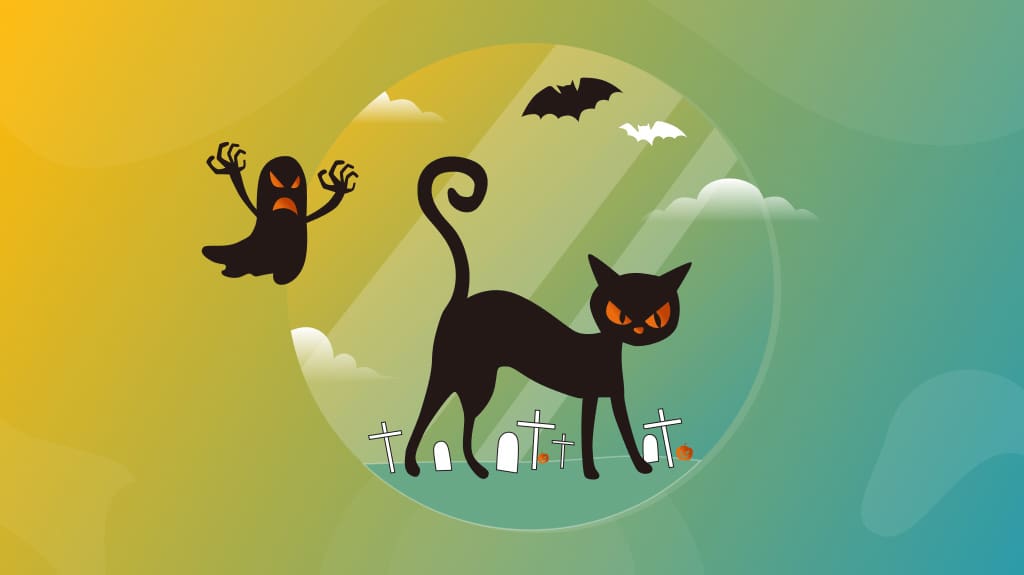 Celebrate user accomplishments with a limited-edition Halloween badge. Make task completion rewarding and gamify your plugin's user experience.
Badge Milestones: Users must complete certain tasks or challenges within your plugin to earn the badge.
On-Site Recognition: Showcase a leaderboard or a badge display area within your plugin or website.
User Engagement: Encourage users to share their badges on social media, increasing visibility for your plugin.
10. Halloween-Themed Webinars or Tutorials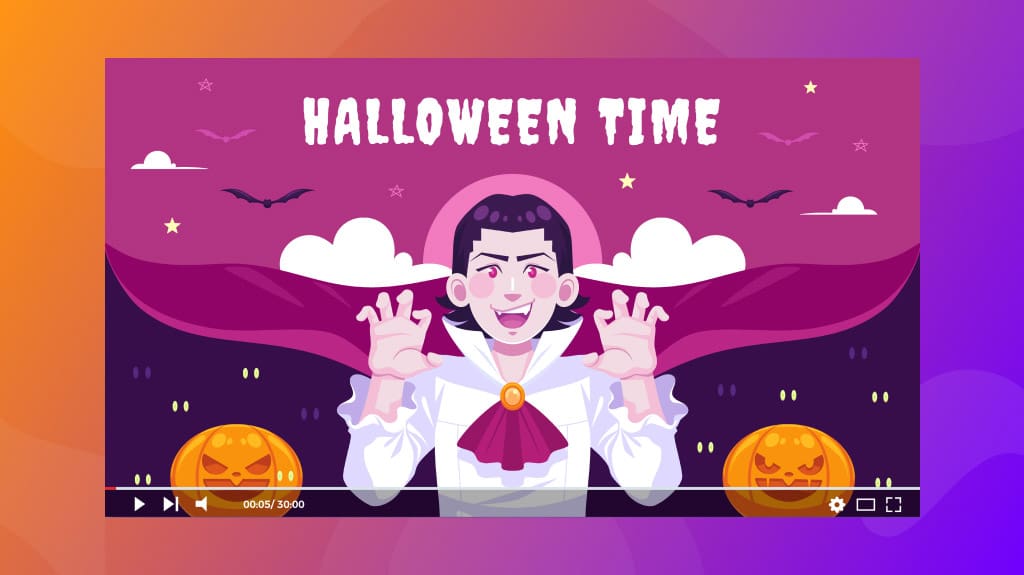 Impart Halloween-flavored wisdom through specialized webinars and tutorials. Help users get the most out of your plugin during the spooky season.
Educational Topics: Offer webinars on creating Halloween-themed email campaigns or designing unique Halloween graphics.
Tutorial Insights: Provide step-by-step guides for using your plugin to enhance Halloween digital assets, like landing pages or social posts.
Exclusive Content: Tease new plugin features or services that will be launched on Halloween, keeping your audience invested and eager for updates.
How Can Halloween Marketing Innovate My WordPress Plugin Strategy?
Halloween-themed campaigns can invigorate your marketing strategy, driving user engagement and seasonal interest in your WordPress plugin.
What Are Innovative Ways to Create a Halloween-Themed WordPress Landing Page?
Utilize animated effects, interactive elements, and special Halloween-only features to make your landing page stand out during the season.
What Creative Prizes Can Be Offered in a Halloween UGC Contest for a WordPress Plugin?
Offer exclusive digital assets like custom Halloween themes, unique plugin extensions, and traditional prizes like extended trials or subscriptions.
What Are Unique Halloween Social Media Challenges for a WordPress Plugin?
Consider challenges encouraging users to use your plugin to create Halloween-themed digital assets like scary photo edits or haunting blog layouts.
How to Make a 'Countdown to Halloween' Campaign Unique?
Incorporate surprise elements like flash sales or the release of limited-edition Halloween plugin features, keeping your audience engaged daily.
Why Should I Feature Spooky Testimonials for My WordPress Plugin?
Spooky testimonials boost credibility and resonate with the seasonal mood, making your plugin more memorable.
How Effective Are Halloween Influencer Partnerships for WordPress Plugins?
Influencer partnerships can be highly effective when influencers create unique, Halloween-themed content around your plugin, extending your reach and credibility.
Halloween is a golden chance for WordPress Plugin businesses to grab attention and boost user engagement. Using themes of the season in your campaigns, products, and customer interactions, you can create a memorable experience for your users.
With strong Halloween marketing, standing out is easier than ever. So get creative and make your plugin the talk of the season!