DIVI Next Modules & Layouts
We all crave quality design tools that will provide users with the best ways to present a product and view the product on a website.
In this case, we guarantee hassle-free customization using our very own Divi Next modules and layouts. Re-create every part of your website with Divi Next's stunning modules helping you build a great company website Don't forget to check out Divi Next's All-Access-Pass consisting of all of Divi Next's amazing modules and premade layouts. All-Access-Pass allows you to have lifetime access to all of Divi Next products.
Product Support
Our products are customizable by beginner-level to professional designers. We still make sure you all have our full attention and we provide 'product support' as required for all users and clients.
Enhanced Performance
We focus on 'Enhanced Performance' before our products are live for your use.
We test all of the products through different browsers and devices.
Friendly Support
Our experts are always ready to solve your queries. Feel free to ask any questions regarding Divi, Divi Next, and the products. You can also drop us an email to hellodivinext@gmail.com
Create Original Designs With

DIVI Next Plugins
The functions that allow the users to create a professional-looking website using Divi Next, is next to magical. Feel free to explore all our products.
Next Image Effect Modules
Add 'Animation' to your website's texts to reflect messages effectively.
Cover texts with attractive animated effects to fascinate your visitors.
Enjoy the freedom to convey messages through different animation styles.
Our Latest Product Divi

Next Image Effect
Divi Next's Image Effect Pro allows you to add rich hover effects and designs to the images you add on your website.
Minimal Image Hover Effect
Our Free Product
Image Effect Lite
Plugin
Image Effect Lite is a simpler module but it does the trick coming with 43+ effects.
With our set of clean hover effects, you can still make use of them in your creative ways and manage to grab the visitor's attention.
A perfect module for minimal lovers.
Our Prominent Product Divi
Next Blurb
Plugin
A design module that allows you to do whatever you like with the versatility this module provides, you will be left speechless.
With multiple design tools this module allows you to think out-of-the-box.
Our Latest
Divi Next Essential
Modules
The Divi Next Essential modules are an excellent choice to simplify the content on your website. Add the required essential modules and experience a more well-organized website.
Premade 50+
Footer
Layouts
Choose from 50+ Footer Layouts and fill-up the last portion of your website with all your useful information for your clients. A whole bundle of stunning footer layouts is now available by Divi Next.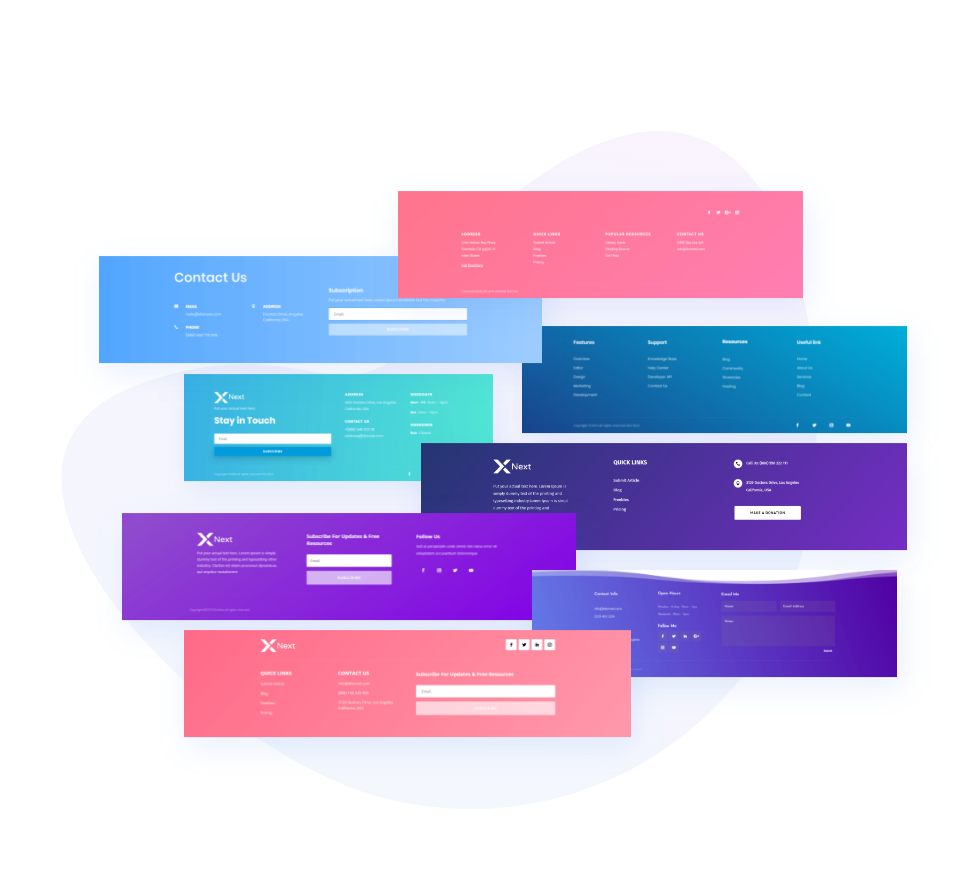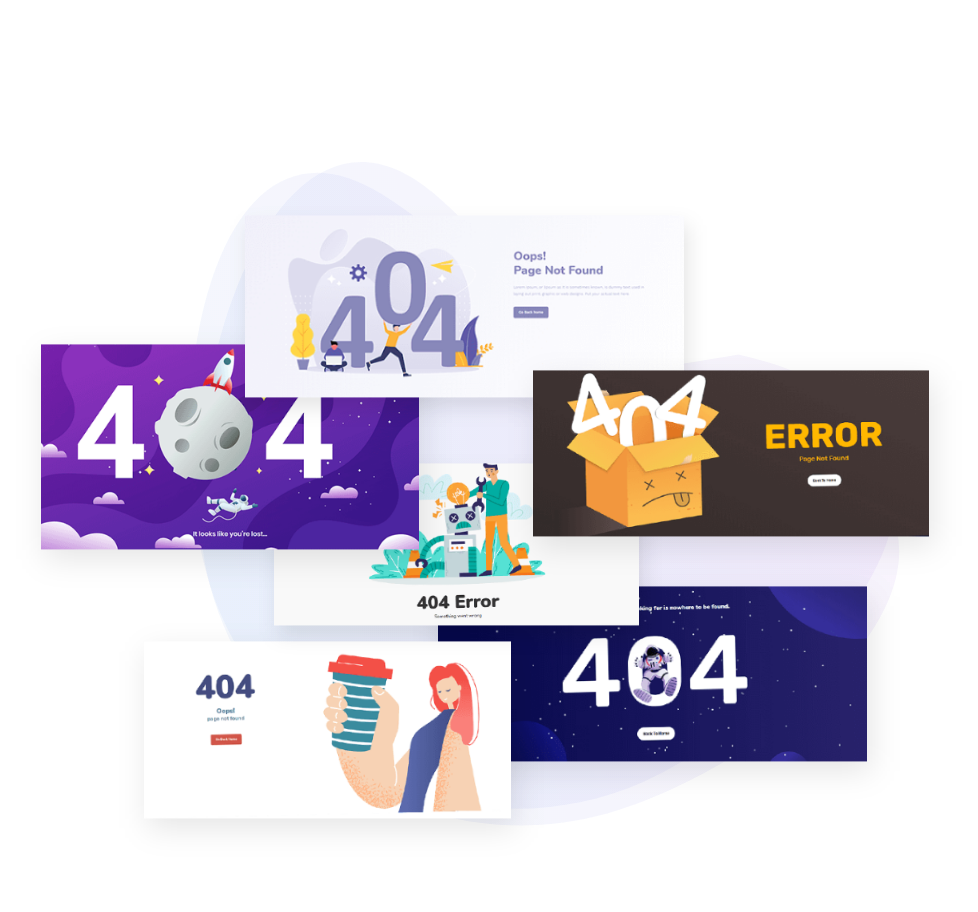 Premade 50+
404 Error
Layouts
Choose from 50+ 404 Layouts to avoid your site's missing page confusion.
Pick your favorite 404 layouts from our premade bundle of sleek and unique 404 layouts by DiviNext.
Premade 50+
Header
Layouts
Prepare eye-catching, user-friendly yet customizable header designs on your website that will allow your clients to pay attention to your 'Brand' identity.
Feel free to explore our collection of 50+ Header Layouts. Our creative team came up with unique premade designs for your ease-of-use.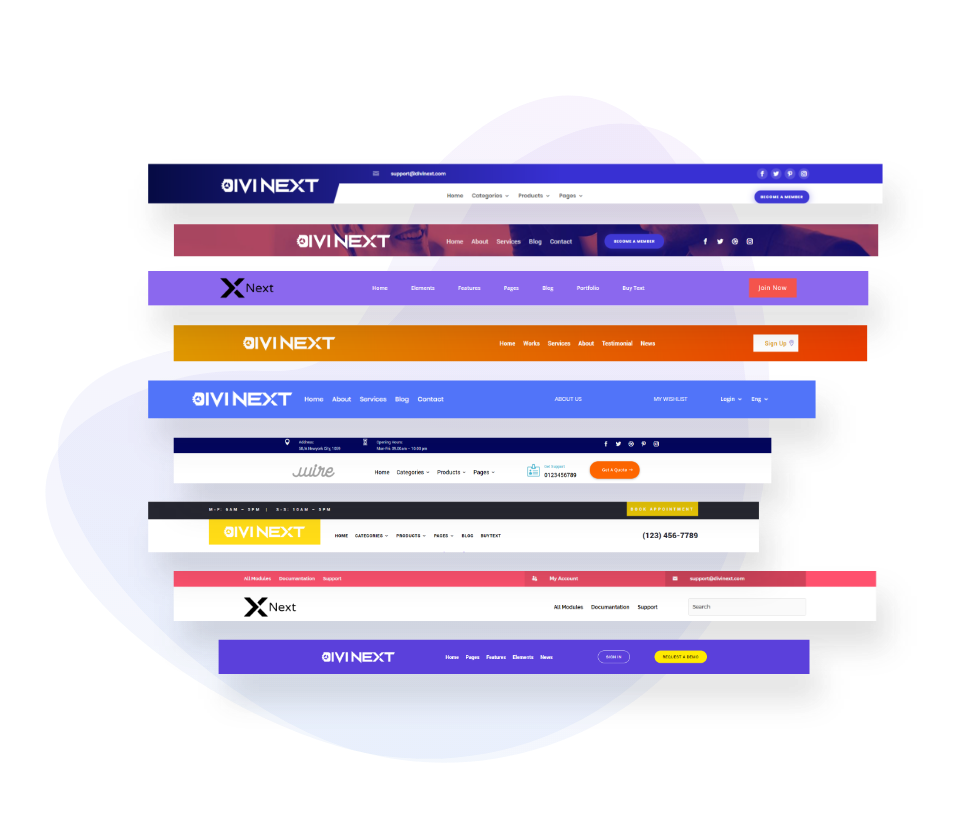 The growth of a company depends a lot on team building, trust, brainstorming the company's target goals, and helping each other climb that mountain you all dream to climb together. Our products can easily help your company grow as a team. We provide you with what you need for your 'Brand'.
Uniqueness
We, the Divi Next team, are here to make your company attractive with our unique collection of layouts, plugins, and modules to help you be you. Be unique.
Teamwork
Having a team is like always being ready to rise together and fall together, face countless rejections together, and feel the joy of success together. Teamwork is the backbone that helps the company stand straight.
Positivity
Letting your company handle everything with positivity will help gain strength when hard times tend to show up every now and then.
Relaxation
Relaxation/ Recreation is the key to being mindful of your actions and helps keep track of your accomplishments and failures. Unwinding can help a group of co-workers work more efficiently.
Divi Next: Mega Save Offer!
Get access to Divi Next's most creative plugins consisting of 28+ modules & 300+ layouts & so much more! Design with Divi! You can have it all here. So, hurry up and grab your lifetime access!