DiviNext brings you the most refined extensions of Divi plugins, modules, and layouts which enriches your website building abilities.
Streamline your Divi experience with DiviNext.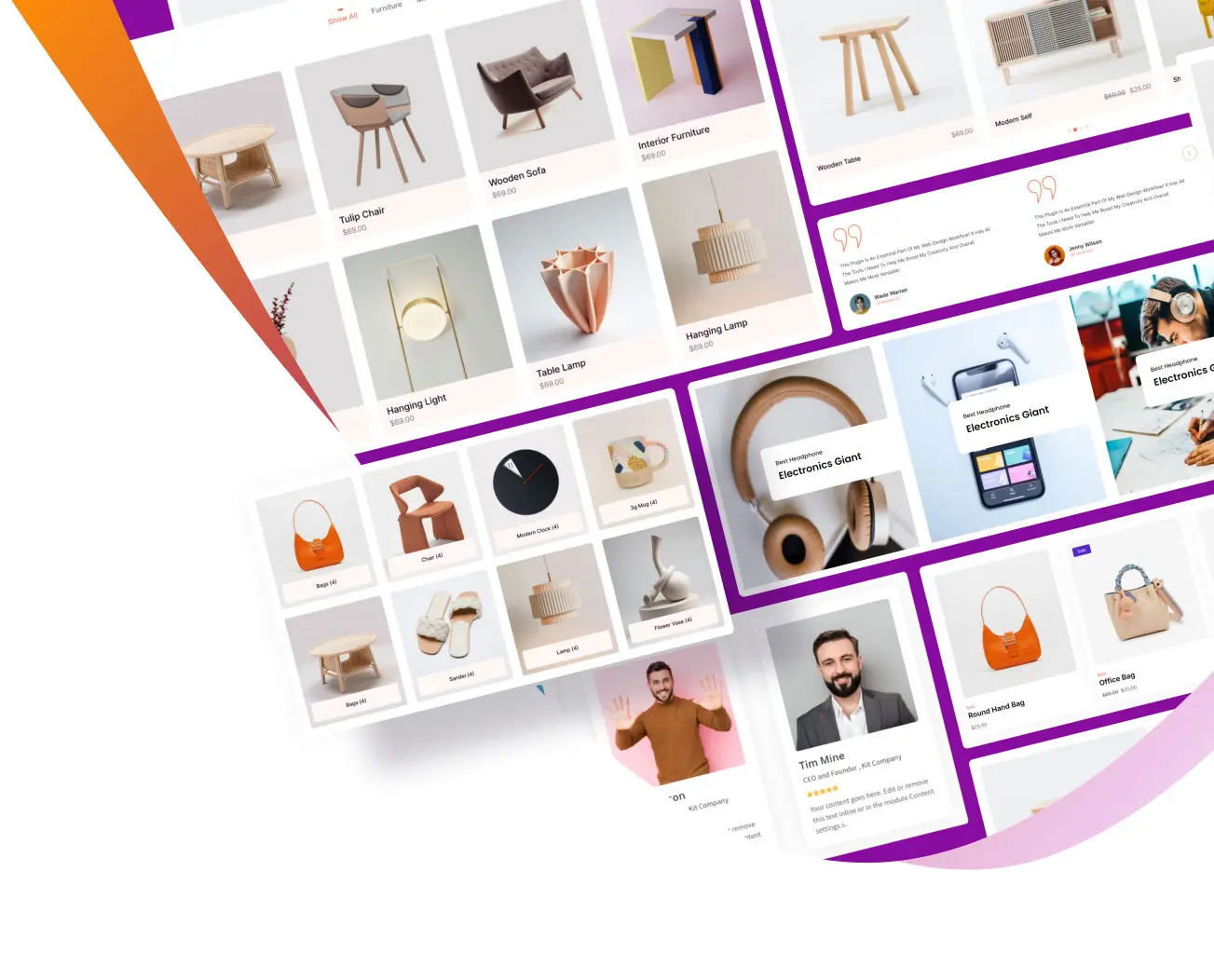 Innovative Products
Among all of the plugins Divi Essential and Woo Essential are the revolutionary ones. Divi Theme's functionality and design are profoundly enhanced by these plugins regardless of then Users need.
Enhanced Performance
We focus on enhancing the performance even before our products have been implemented at your website. We test all of the products thoroughly so that you don't have to check it in different browsers and devices.
Regular Support
Our Team of Experts are always ready to answer your queries. Feel free to contact us and ask questions regarding Divi, DiviNext, and related products. Customer satisfaction is our first and foremost priority.
Create Designs With Divi

Next Plugins & Layouts

Our plugins and modules provide creative premade design layouts and themes to suit your website.
Our All In One Solution

All Access Pass

The combined power of Divi Essential, Woo Essential, and Popup Pro enhance the user experience to the next level. Promote your text with Divi Next Text Module and captivate with Image Effect Pro. Enhance layouts with Divi Next Blurb, Divi Hotspot, and Content Toggle.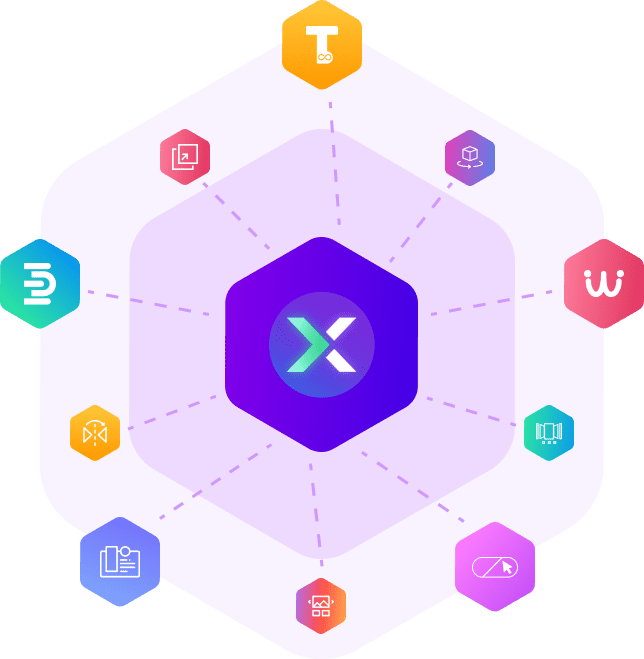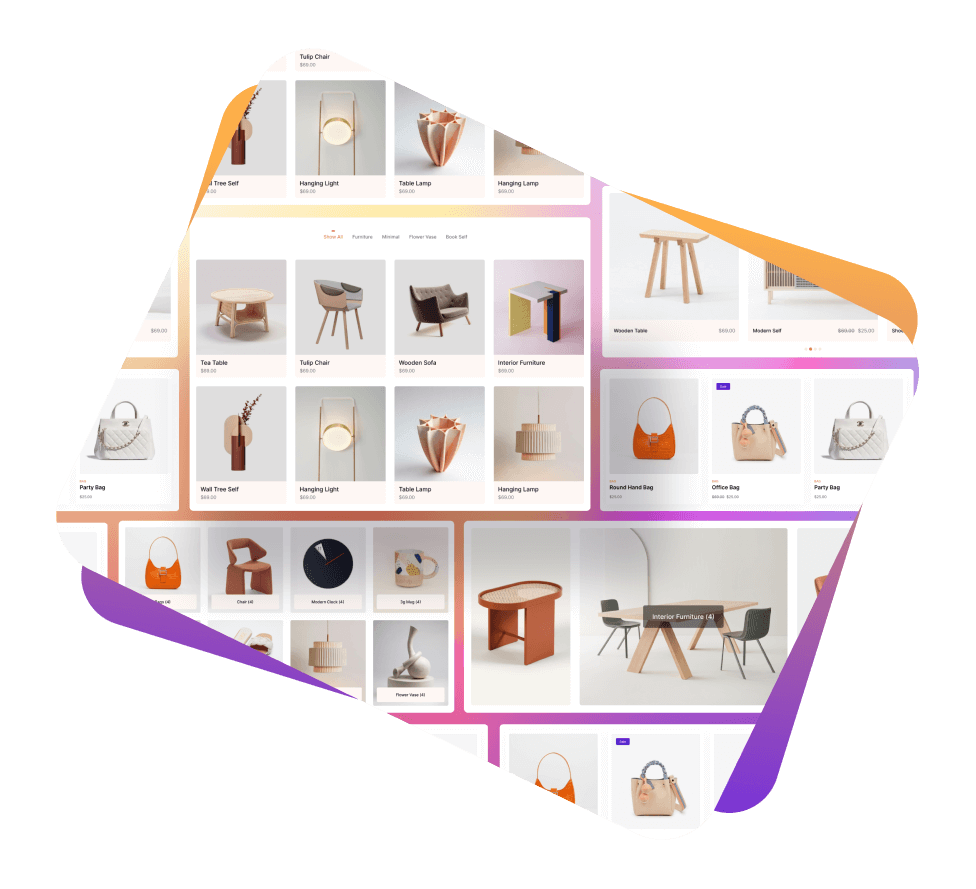 Our Ecommerce Plugin

Woo Essential

Want to build a WooCommerce website under Divi? Woo Essential is an exceptional choice to achieve a perfect e-shop under Divi Theme. Woo Essential Plugin enables you to do all that is required to build an innovative WooCommerce website. 
The Woo Essential plugin provides a variety of design modules with great configuration tools that let you think outside the box.
Limitless Design Possibilities
Our Latest Plugin

Popup Pro

Divi Popup Pro is your go-to buddy for creating awesome popups that really work. With cool features like one-click triggers and custom settings, you're in the driver's seat for making popups your way. Don't worry about annoying your visitors—our popups are designed to be helpful, not intrusive. Plus, they look great on any device, from laptops to phones.
50+ Customization Options
30+ Premade Popup Layouts
Well Documented & Organized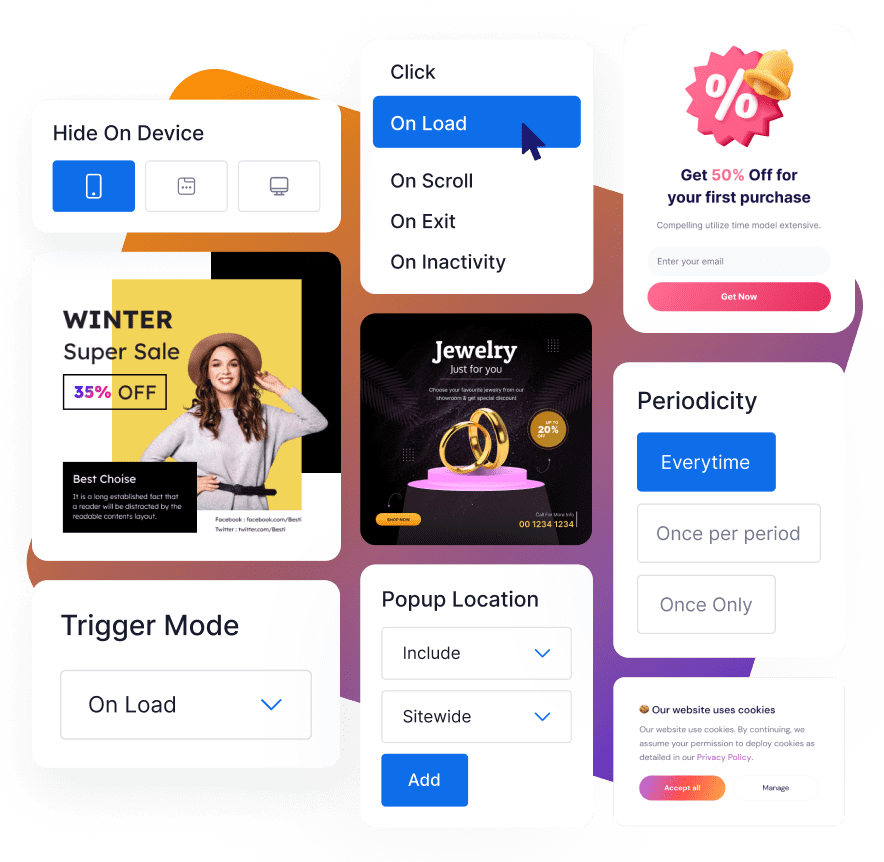 Most Popular

Divi Essential

Plugin

Want an all-in-one solution to create appealing websites under the Divi Theme and Builder? To take Divi to the next level, Divi Essential brings you everything you will ever need to design professional and attractive websites. 
The 64+ modules have distinctive 26+ pre-built templates and sections to cover your needed features. When designing with Divi Essential, you'll find all the required features. Get ready to create!
Top-rated Product

Divi Next Text

Plugin

One of the most important aspects of a website would be the texts that describe every function and topic that your company website relates to or is all about. The texts define your brand and your products. Now with DiviNext 'Text Plugin' you can get access to various text and format them to your liking and please your clients with the best 'Typography' that our plugins can deliver for you with just a click.

Divi Next's Text Animation Module consists of varieties of effects to put on your texts to catch the attention of your readers. Add attractive animation to your text. Enjoy the freedom to convey messages through different animation styles.
Minimal Image Hover Effect
Popular Product

Image Effect Pro

Divi Next's 'Image Effect Pro' allows you to add attractive hover effects and designs to the images you add on your website.
More Products From

DiviNext

To make your experience even better, check out some of our other products listed below: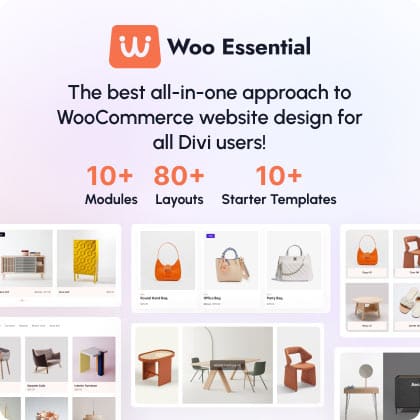 Divi Woo Essential
The ultimate solution for enhanced WooCommerce websites with Divi Next is here. Explore our exceptional range of products to optimize your experience.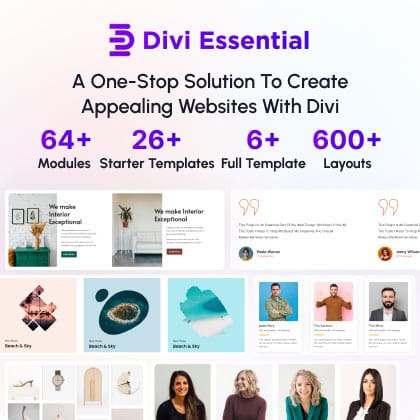 Divi Essential
Here to take Divi to the next level, Divi Essential brings you everything you will ever need to design professional and beautiful websites. Divi Essential is a remarkable plugin for Divi.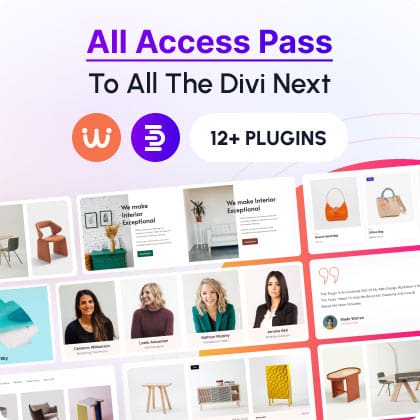 All Access Pass
Divi Next's All-Access offers an exclusive membership for advanced products to enhance your website. Discover handpicked offerings below to maximize your experience.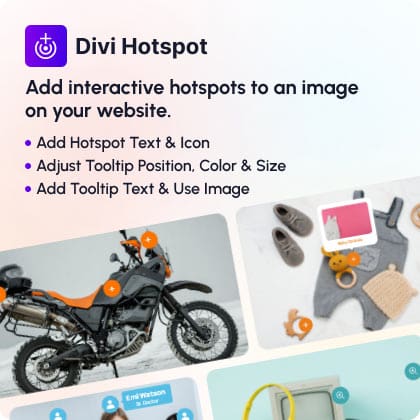 Divi Hotspot
Divi Hotspot from Divi Next showcases interactive elements on your website, allowing visitors to quickly identify the products in your uploaded images.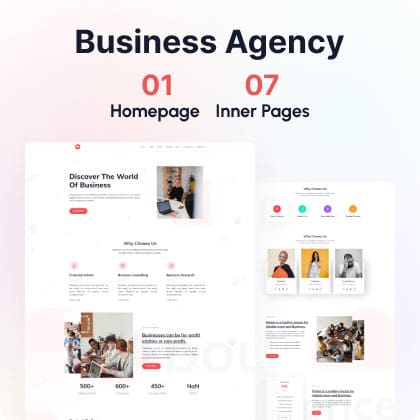 Divi Business Agency
Divi Next's Business Agency layout pack offers 7 sleek and professional design layouts, including 3 exclusive templates, for your business website. Impressive and hassle-free.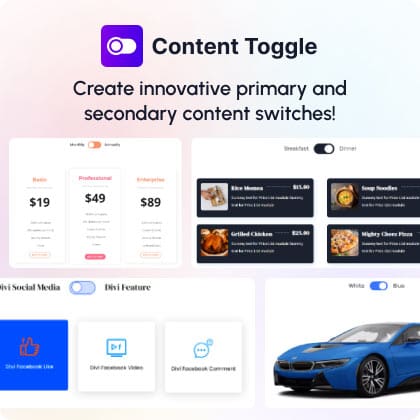 Divi Content Toggle
Showcase key info beautifully with Divi Next's Content Toggle. Boost conversion rates and website traffic. Insert saved layouts and text for a stunning site.

The growth of a company depends a lot on team building, trust, brainstorming the company's target goals and helping each other climb that mountain you all dream to climb together. Our products can easily help your company grow as a team. We provide you with what you need for your 'Brand'.
Uniqueness
We, the Divi Next team, are here to make your company attractive with our unique collection.
Teamwork
Having a team is like always being the backbone that helps the company stand straight.
Positivity
Letting your company face everything with positivity will help the company gain strength.
Relaxation
It is the key to being mindful of your actions and helps keep track of your success and failures.
What Our

Clients Says

About Us

Divi Next: Mega

Save Offer!
Get access to Divi Next's most creative plugins consisting of 80+ modules & 750+ layouts & so much more! Design with Divi! You can have it all here. So, hurry up and grab your lifetime access!